Russian American Eastern European Chamber of Commerce Grand Opening!

ONLINE TICKETS "SOLD OUT!"
You asked for it… and we answered! Welcome to the Grand Opening Celebration of the Russian American Eastern European Chamber of Commerce (RAEEC). After hosting several successful events, this is our chance to say "Thank You" for your support and a chance for the entire Russian Speaking and American communities to come together for a relaxing business social. Come join the party with the Russian American Eastern European Chamber of Commerce and help celebrate our "Grand Opening"!!
---
SOLD-OUT!
March 12, 2016… in celebration of International Women's Day… it's Mikhail Zvezdinskiy in an Orlando, Florida, exclusive concert! Mikhail is world renowned for his music which celebrates the beauty, passion, and mystique of women worldwide. Come celebrate International Women's Day with Mikhail as he performs his most recognizable hits during this one-of-a-kind show in honor of women everywhere. Don't miss this Orlando exclusive… reserve your seats today for this special International Women's Day Concert with the unparalelled Mikhail Zvezdinskiy.
---
ONLINE TICKETS: SOLD-OUT!!
Get ready for an unbelievable night of MUSIC! Valery Dolgin and Larissa Moskaleva have come together to bring you a one-night-only, night-to-remember.

Valery Dolgin

– guitarist, composer, actor, whose name has become synonymous with the word "Quality." Many have have heard his performances in a great number of modern Russian pop songs in television series, films, TV projects… everywhere. Valery Dolgin has produced four solo albums and in 2009, Valery finished work on the American-Russian project «RESTART» with US-GLOBALDEEJAYS.

Larisa Moskaleva

is no stranger to Orlando and World Model and Talent fans. Her infectious energy and musical stylings have gained her a loyal following throughout our community. Come see two of our finest performers in a one-time Orlando event.
---
Online Tickets: SOLD OUT!
Join us for Orlando's premier all-inclusive New Year's Eve Celebration… in true European Style! It's ALL-INCLUSIVE… all you need… is YOU!
---
Online Tickets: SOLD OUT!
Come join World Model & Talent and St. Petersburg Nights for an exciting evening of great music featuring White Russians International Unlimited, an all-you-can eat buffet, and lots of surprises!
---
Join us for a celebration of San Remo! This will be an unforgettable night of food and music featuring renowned composer, singer, and DJ Andre Morgunoff as he performs a potpourri of the musical hits of Yuri Antonov! Sunday, October 11, 2015, will be a night we all remember!
---
The Orlando American & Russian Art Exhibition will be held on May 24, 2015, at the beautiful Westgate Villas Resort & Spa in Kissimmee, Florida. The exhibition will feature renowned artists from around the country showcasing their gorgeous artwork for everyone to enjoy. In addition to the art exhibition, come and enjoy world-class entertainment and cocktails immediately following the presentation.
---
It's the largest modeling and talent convention in the industry. Alumni include megastars Katie Holmes, Ashton Kutcher, Jessica Biel, Elijah Wood, Eva Longoria, Josh Duhamel, Raini Rodriguez, and hundreds more. If you dream of the an exciting life on the runway or big screen, this is for you!
Contact WM&T for more information: APPLY NOW.
---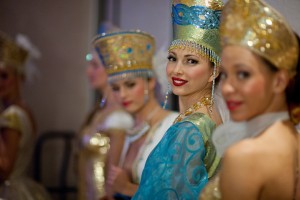 Date:

Coming 2016!

The Miami Fashion Showcase will feature a high fashion runway show, shining the spotlight on the high fashion couture designs of Evgenia Luzhina. Experience performances by Russian Ballet and Cirque Entertainment while enjoying this high fashion night. More information to come!