SOLD OUT!!
Thank you for your support and we look forward to seeing you at our next event
Christmas Children's Fashion Show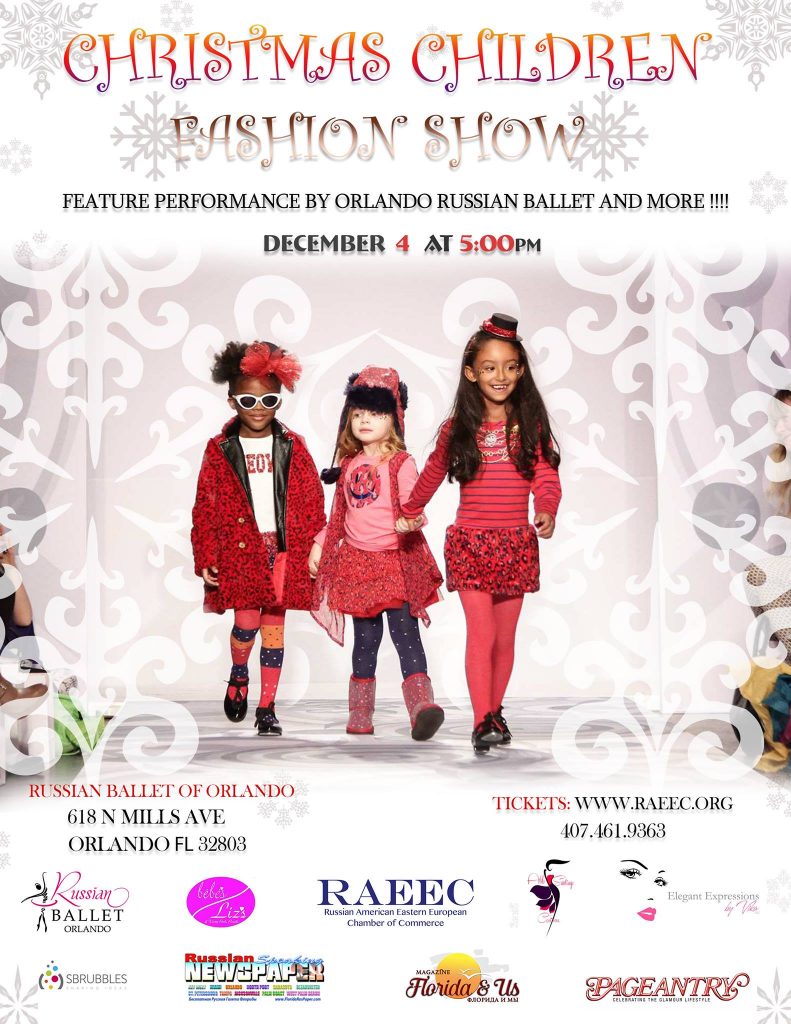 It's the Most Wonderful Time of the Year! Join us for this exclusive fashion show celebrating the Holiday Season showcasing our beautiful and wonderful children at the Russian Ballet of Orlando. The Fashion Show is open to all children ages 4-14 who will walk the runway in this Holiday Extravaganza. Please send a photo of your child to info@raeec.org for show casting. Our children will be walking the runway in front of modeling agents and the casting is "FREE"!
* Professional fashion show featuring kid designers
* Russian Circus with dog performers
* Russian Ballet performance
* and Santa Claus!
 Tickets are only $20.00 per adult (ages 12 and above) and only $10.00 for children (ages 11 and under). Please contact us immediately at info@raeec.org or call: 407-461-9363 with any questions.

Where: Russian Ballet of Orlando
618 N Mills Avenue, Orlando, Florida, 32803
When: December 4, 2016
Time: 5:00 P.M.